Sumer 2018 Classes!
Stay Strong All Summer Long     
Stay Strong 2018 Flyer(Download Form)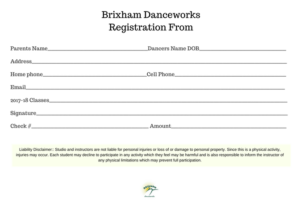 5 Week Technique classes in Ballet, Jazz, Tap, Modern/Acro
Tuesdays: Ballet IIIA-V (9-10:30)  Tap IIIA-V(10:30-11:30)     Dates: 7/17, 7/24, 7/31, 8/7, 8/14
Wednesdays: Ballet IIB-IIIB and Teen (9:00-10:30) Tap IIB-IIIB and Teen (10:30-11:30)                                                                  Dates: 7/18, 7/25, 8/1, 8/8, 8/15
Thursdays: Jazz IV-V (9-10:30)   Jazz II-III & Teen (10:30-12:00) Modern II-III (9-10:30) Modern IV-V (10:30-12:00)       Dates: 7/19, 7/26, 8/2, 8/9, 8/16
Technique classes will help dancers keep in shape over the summer months and maintain their strength and flexibility.
We will focus on the areas indicated below
Improve your overall general technique
Keep your strength and get stronger.
Keep your flexibility and help to improve it.
Hone in on the skills you need to improve on.
Improve on progressions including turns, jumps and leaps 
Dance Intensive 
2018-dance-intensive- PDF(Download Form)
Levels IIB – V
One-Week Summer Dance Intensive
June 25th-29th Times to be announced
 All dancers are encouraged to continue dancing during the summer, so this summer we are offering a one week dance intensive for students that were enrolled in Level II and up classes this past year. The Dance Intensive will include classes in a variety of styles with two 90-minute classes each day. Classes will be held from 9:00-12:00 each day. The intensive will include classes in ballet, jazz, modern, tap, hip-hop, musical theatre, lyrical, contemporary, Acro and Pilates. The cost for the one-week program is $187.
Dance Camp 7/9 -7/13
dance-camp-2018- (Download Form)
Three age groups (3&4, 4 -5, 5½-7 ) will spend the morning rotating through dance classes, arts and crafts, outdoor games and lots of fun.
The Cost for Camp is $150. Each student will need dance clothes, dance shoes, play clothes to wear over their dance clothes, outdoor shoes, a snack (juice is provided) and sunscreen. Weather permitting; we hope to have a water day that will require a bathing suit and towel. Please return the registration form with payment to Brixham Danceworks, 5 Punkintown Rd., South Berwick, Me. 03908. Questions? Call 207-384-2147 or e-mail info@brixhamdanceworks.com
Jr Dance Intensive 7/9 -7/13
The Jr Dance Intensive will include classes in a variety of different styles with two 60 minute classes each day and an hour of outside activities. Classes will be held from 9:00-12:00 each day. The intensive will include classes in ballet, jazz, tap and hip hop. The cost for the one-week program is $150. Please return the registration form with payment to Brixham Danceworks, 5 Punkintown Rd., South Berwick, Me. 03908. Questions?            Call 207-384-2147 or e-mail info@brixhamdanceworks.com
Jr. Dance Intensive 2018 (Download Form)